Unfortunately due to the COVID-19 pandemic the second annual #MakeItFest scheduled for Saturday, June 6th, 2020 at MakeIt Labs in Nashua NH has been cancelled. We look forward to hosting this event next year when we can gather without fearing COVID-19.
Get on the future mailing list by signing up as a maker,
artist, makerspace or sponsor !
Signup for a Space
Become a Sponsor!
#MakeItFest is a gathering of area makerspaces, artists, makers, and creators of all kinds. This exciting, interactive, family friendly event will showcase projects created at local makerspaces and other DIY (Do It Yourself) groups. We had robot exhibitions, drone demonstrations, interactive classes, hands-on activities as well as informative displays. From Woodworking to Robotics we had experts and evangelists to show their latest creations and get you excited to make your own. There were several contests and raffles open to all attendees, including a raffle of a Flashforge 3D printer.
#MakeItFest Exhibitors
This is a partial list of the people who had booths at MakeIt Fest.
MakeIt Labs: We had a booth for electronics, woodworking and arts and crafts. In addition several members had booths showing robotics, drone flight, laser engraving and advanced 3d finishing techniques.
Tough Techs First Robotics team #151: This Nashua high school team has been operating from MakeIt Labs. They will be happy to show you the amazing robot they have built, and what they have learned being part of the Tough Techs team.
Lowell Makes: A makerspace based in Lowell Massachusetts, brought their crew.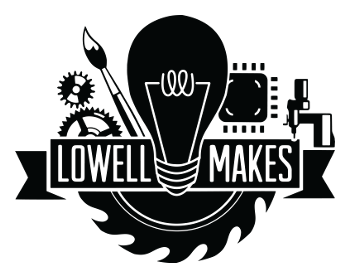 Nashua Robot Builders: A group of people who enjoy building and programming their own robots.
Claremont Makerspace: The CMS crew came with their own sumo robot squad.
Manchester Makerspace: Supporting the greater Mancheter, NH community by lowering the barriers of access for those with a will to learn and make something themselves.
Lowell Kinetic Sculpture Race: From the crossroads of Science, Technology, Engineering, Art and Mathematics comes a spectacular racing spectacle!
#MakeItFest Activities
MakeIt Fest is educational and fun! If you have an activity that you would like run at #MakeItFest apply now!
Visit several area Maker Spaces in one afternoon: We will be inviting Makerspaces from surrounding communities to come and introduce themselves and what their space has to offer.
Caddy Couch Experience: The Caddy Couch is a Steampunk inspired creation which allows riders to travel in comfort and style. It was created at MakeIt Labs and features battery powered electric motors.
Program a Sumo Robot: If you don't have your own robot, you can program one of our 2020bots to see if you can outlast your opponents.
Make It at #MakeItFest: Using our tools and computers, and your imagination create something unique.
#MakeItFest Events, Classes and Demonstrations
Watch this space as we add to this partial list of events. We will have schedule of events available when it is finalized on June 1st. If you would like to teach a class or demonstrate something at #MakeItFest apply now to be considered for this years festival.
MakeIt Flight Club (Drones!): These flying machines called quadcopters are often home built and feature powerful motors and sophisticated electronics including an onboard camera. We will be showing and demonstrating some of the latest models, parts, and simulators.
Sumo Robot Contest: The Sumo Robot competition will pit robots built by area enthusiasts against each other. The goal is to force the other robot out of the ring before they force you out. Enter your robot into the competition.
MakeIt A Thing Contest: Have you made a Thing that you are proud of?
Enter the MakeIt A Thing Contest to show your Thing off and get other people excited about making Things too! From robots, to paintings all Things you made are eligible. We will have several categories with prizes.
#MakeItFest Press
#MakeItFest List Of Maker Fairs (partial)
Past Maker Fairs
#MakeItFest Sponsors
Interested in sponsoring MakeIt Fest 2021?
Become a Sponsor!
Last year's sponsors included:
#MakeItFest is a gathering of makers sponsored by MakeIt Labs in Nashua NH.
MakeIt Labs is New Hampshire's first and largest nonprofit makerspace. We are located at 25 Crown Street, Nashua NH. Come visit us for open house every Thursday from 6pm to 9pm.